Certified Translation Services Ottawa
Translation made easy by translatecanada.com in Ottawa
Translation has never been easy before. From the hustle and puzzle of identifying and locating translation service providers to the credibility and trustworthiness of the providers themselves, it is no walk in the park getting your documents translated. Not anymore. At
translatecanada.com in Ottawa, ON
the challenges are all behind you. We are renowned experts who provide
certified translation services
in a timely and accurate manner without compromising on the quality of the output. We pride ourselves in professionalism born out of our experience as well our endeavor to deliver the best. Our translators are vetted, certified and committed to handle your tasks with utmost confidentiality; they are bound by None Disclosure Agreements-NDAs. With our attainable and affordable services, consider your translation task done.
Translatecanada.com location in Ottawa.
Serving at your convenience is what we care for. We are located in major Canadian cities: Toronto, Ottawa, Ottawa and Markham, Ontario.
Translatecanada.com office in Ottawa
is accepting all translation requests via web only - so you do not need to leave the comfort of your home or office to place the order. Just click on the following link below and upload the scan of the document you need to translate: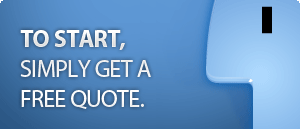 Languages we translate in Ottawa.
We specialize in these translations:
Chinese to English, Punjabi to English, Greek to English, Arabic to English, French to English as well as Italian to English translation
. We also do Russian, Indonesian, French, Estonian, Finnish, Arabic, Italian, Croatian and Czech languages to English and/or French and vice-versa. The complete list of languages that are translated by us also includes Armenian, Mongolian, Azerbaijani, Bulgarian, German, Gujarati, Italian, Latvian, Lithuanian, Estonian, Kazakh, Korean, Macedonian, Malaysian, Moldovan, Romanian, Norwegian, Belorussian, Swedish, Tajik, Thai, Turkish, Turkmen and Vietnamese. Our Ottawa French translation services cover wide spectre of document types. Same can be said about our F Mandarin translation services Ottawa, Spanish translation services Ottawa and Russian translation services Ottawa. The complete list of languages we offer translation for can be accessed from our website
www.translatecanada.com
. We intend to reach out more, and more languages will be on board. In case you can not find your language on our list, anyway give us a shout and we will do the best to accomodate your document translation request.
Documents we translate in Ottawa.
We offer a wide range of documents types translation services. We translate documents that include: legal documents, court documents, medical documents, immigration documents, education materials, marketing and advertising documents, scientific and technical documents, and financial documents.
At our Ottawa translation services we handle: immigration documents translation, birth certificate translation, diplomas translation, power of attorney translation, marketing and packaging materials translation, fliers, manuals, contracts, technical documentation, booklets, websites, marriage certificate translation and divorce certificate translation. Others translations are: passport stamps translation, divorce judgement translation, change of name certificate translation, death certificate translation, police clearance certificate as well wills translation. Upon your request document translation may be done by our translates certified by us or by ATIO certified translators. In any of the cases we provide notary certified affidavit free of charge. Having this type of affidavid with notarial certification makes your document accepatble by different government bodies.
Acceptance of our Ottawa translation services
The translation services we provide in Ottawa are accepted by different institutions and departments in Canada. They include Department of immigration and citizenship Canada, Department of Global affairs, Immigration and refugee board of Canada, Courts and other Canadian Federal as well as provincial and municipal authorities. Along this our translations are accepted by foreign consulates and embassies.

Getting your work done
You are welcome to visit
translatecanada.com office in Ottawa, ON
to get your documents translated. Alternatively, visit our website www.translatecanada.com, fill out and submit a short form and we will consequently send you a quote from us. The form should be submitted together with your scanned document. The supported formats for the documents are pdf, zip, rar,d oc, odt, txt, jpg, jpeg, png, and tiff. After attaching your documents, choose the language you want the documents translated from and the one to be translated to then submit. In case you need the copy of your original document to be certified with
"true copy of the original" stamp
our notary will gladly do this for you. For this you need to bring or send original to our Ottawa office. After getting the quote from us, there are several convenient ways of payment as indicated below.
Mode of payment for our translation services in Ottawa
We accept all different modes of payment for our translation services in Ottawa: major credit cards like Visa, MasterCard, and American Express, debit cards, email and wire transfers, PayPal as well as cash.
Prices for our translation services in Ottawa
The price differs depending on several factors like type of document, languages involved and the volume of the document you want our
Ottawa translation services
to translate for you. For example, to ease the calculations you may come from the following: standard
vital statistics documents translation
, like birth, marriage, divorce, change of name certificates, etc. are priced at CAD40 plus hst and usually get completed in 1-3 business days.
Entry-exit passport stamps translation
is priced at only CAD5 plus hst per stamp. We charge CAD20 + hst for notarized translator's affidavit. All other documents are required to be evaluated on case by case basis.
Delivery of translation done in Ottawa to you
We deliver all translation works done to any Canadian address for FREE by regular Canada Post mailing. We can also send your translated document(s) to you via FedEx upon your request. In the majority of cases this is available with guaranteed delivery on the next business day. And of course we can instantly deliver your translated document(s) by email as well.
Translatecanada.com Ottawa office is open to receive translation clients from Monday to Friday between 8.00 am to 5.30 pm or you may submit your translation order 24-7 using our website. If you have any question in regards to the translation you can drop us an e mail at info@translatecanada.com or call us at 1-866-334-0811. We are also located in Toronto, Markham and Vancouver.

Ottawa | Gatineau | Hull | Kingston | North Grenville | Pontiac | Napanee | Belleville | Cornwall | Kanata | Gloucester | Smith Falls | National Capital Area